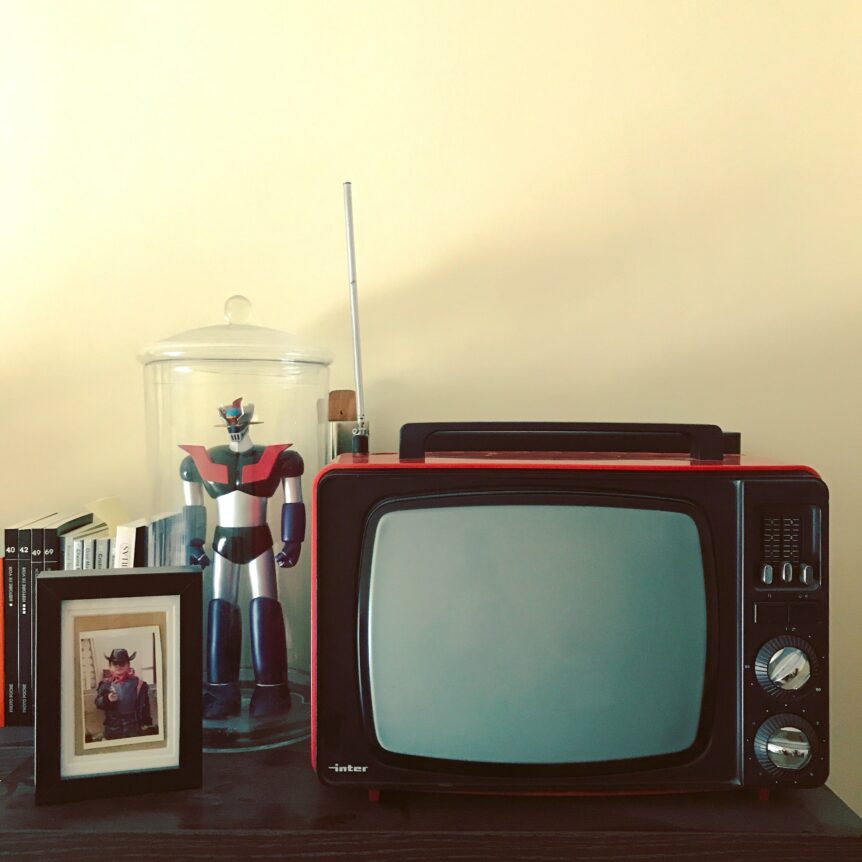 Solaris Galan & Sophia Witwit, "Queer in Children's Television: Annotated Bibliography"
Barber, Laurence. "Queer in Children's Television: The Obstacles." Archer Magazine, 17 Mar. 2015, https://archermagazine.com.au/2015/02/queer-in-childrens-television-the-obstacles/
In the article written by Laurence Barber, he discusses how many parents are against exposing their children to media that represents the LGBTQ community. Parents have been said to believe "anything non-conforming is dangerous" and tie it back to the argument that children grow up with the ideologies and beliefs around them. Barber also mentions how writers must be cautious of what they include in their shows since problems might arise among parents if they included too much representation. For example, other T.V. shows that have pushed their boundaries have not been able to keep producing their shows. As writers continue to have this fear of unacceptance and going against the norm when incorporating Queer content, they are practically forced to disguise ways in which it would be "acceptable" to do so. This article is a popular source, and it addresses the common issue writers face when creating shows that incorporate anything related to the LGBTQ community. Although this article was written in 2015, it is still relevant in addressing how there is still misrepresentation of LGBTQ people in children's media. It encompasses further reasons as to why there is controversy as well as the lack of diversity in shows intended for children. Laurence Barber is an experienced writer and has a bachelor's degree in Film and Television and his work relates to U.S. films for children. Archer Magazine is an Australian magazine that focuses on sexuality, gender, as well as identity. This article has been created to inform readers about the obstacles and backlash writers receive due to parents' belief that television/media with LGBTQ representation will negatively affect their children.
"Come Along with Me" Adventure Time, created by Pendleton Ward, season 10, episode 13, Cartoon Network, 2018
This specific source of media is the show I plan to analyze. This episode focuses on showing two new characters what the Kingdom of Ooo was like and how the "Gum War" went down. In this episode, Marceline the Vampire and Princess Bubblegum (Bonnibel) make it official that they are romantically together. They kiss at one point in the episode (they flirted with each other in many previous episodes as well). This episode aired in 2018 and was created by Pendleton Ward. The source is relevant because it is the piece of evidence I am analyzing.
"Gonzo-rella; Summer's Car Trouble", Muppet Babies, created by Mr. Warburton, season 3, episode 19, Disney Junior, 2018
This is the episode that I will be analyzing for my project media essay. In "Gonzo-rella" we are introduced to Gonzo and their friends planning a royal ball where everyone would dress up as princesses and knights. As everyone is excited about the event, Gonzo is upset since they can't wear a dress because they think it would make their friends upset with them. With the help of their "Fairy Ratfather" Gonzo is able to wear a dress and be disguised as a princess so that they are able to attend the ball. At the end of the episode, Gonzo reveals that they were "Gonzo-rella" all along and their friends are accepting of their choices. Mr. Warburton created Muppet Babies in 2018 and it is still fairly relevant. This source will be most useful since I will be using quotes from the episode to help prove my argument.
Greenhill, Pauline. "'The Snow Queen': Queer Coding in Male Directors' Films." Marvels & Tales, vol. 29, no. 1, Wayne State University Press, 2015, pp. 110–34, https://doi.org/10.13110/marvelstales.29.1.0110.
This journal article addresses queer coding in male directors' films (specifically The Snow Queen which is children's media). Queer coding in films is when characters obtain stereotypical queer traits without explicitly announcing whether they are queer or not. This journal also touches on the binaries of specific queer identities and how they are portrayed in male directors' films where characters are not even explicitly queer. This piece of information was published in 2015, so this is relevant. This material relates to my topic because it addresses a central question: If there are many people against putting explicitly queer characters in their films, how come it's okay to use queer stereotypes on 'straight' characters? How does this not raise an issue with the same crowd that denounces queer representation in children's media at all? This piece of information was published by Wayne State University Press which has been a distinctive urban publisher since 1941. The URL of this press is '.edu' which gives me reason to believe this publisher is credible. This information comes from the author whose name is Pauline Greenhill. She is a professor and acting coordinator of the Disabilities Studies Program at Winnipeg. She also has a Ph.D. from the University of Texas at Austin, an M.A. from Memorial University of Newfoundland, and a B.A. honors from Trent University.
Haasch, Palmer. "Kids TV is getting queerer and queerer – but kids film isn't" GLAAD, 23 May 2019, https://www.glaad.org/amp/kids-tv-getting-queerer-but-kids-film-is-not-2019-SRI
This article not only mentions queer representation in media for children, but it also goes into detail about representation among films intended for children. Haasch mentions a few films intended for older viewers that have queer representation, although they emphasize how even though that representation is important, there is hardly and representation that is targeted for younger viewers. Haasch has a degree in English and political science and has written other work that revolves around relevant media. Haasch observes the growth of queer representation in media and how there is even less in films. GLAAD is an organization that addresses issues in the media such as the LGBTQ community and allows readers to engage and discuss to promote change. This article has helped me realize how movies and films are even farther away than television in from creating representation of the LGBTQ community in children's programming. I have observed that queer representation in films is generally targeted to older audiences which children are only able to see once there are older.
Hall, Colby. "Mediaite – Abrams Media – Mediaite: Virginia Parent Warns Fox & Friends Viewers About Scary Children's Books Such As; A Is For Activist, Gender Queer and Woke Baby." Chatham: Newstex Trade & Industry Blogs, 2 Nov. 2021, https://csu-un.primo.exlibrisgroup.com/permalink/01CALS_UNO/179fbeq/cdi_proquest_miscellaneous_2591192452
This article addresses the concern parents face when they are unaware of the curriculum schools teach and what children are exposed to. In the article, Hall mentions the name of three books that were found available to students. Hall is a writer who focuses his work on political media and is the founding editor of the website, Mediate which revolves around the media. The author observes how some parents view books such as Gender Queer to be a terrible thing for kids to read especially considering how it can be viewed as political. This article will be useful to help reference how there is still opposition to LGBTQ representation among parents even when said resources are accessible in schools. I have observed that parents become very vocal about what their kids are learning in school when all schools want is for students to learn and broaden their understanding of the constantly changing world around them.
Mendez, Moises. "How Queer YouTubers Inspired a Generation of LGBTQ+ Youth to Express Themselves." Insider, 3 July 2021, https://libproxy.csun.edu/login?url=https://www.proquest.com/blogs-podcasts-websites/how-queer-youtubers-inspired-generation-lgbtq/docview/2547889514/se-2?accountid=7285
In this article, the author addresses how YouTubers were influential and role models to those who have struggled to discover themselves by creating accepting communities for these people. I found it helpful that the author included the names of some content creators that have helped people embrace their identities. Mendez has a degree in Journalism and focuses his work on the LGBTQ+ community in the media. The author has observed that many people look up to these YouTubers when they begin to question their sexuality and identity. This article will help me argue why such media is able to create a positive impact on individuals to feel comfortable with their identities. I have observed that many individuals turn to the internet in search of answers and guidance.
Miller, Jennifer. "For the Little Queers: Imagining Queerness in 'New' Queer Children's      Literature." Journal of Homosexuality, vol. 66, no. 12, Taylor & Francis Online, 10 Sep. 2018, pp. 1645–70, https://doi.org/10.1080/00918369.2018.1514204.
This article analyzed the emerging genre that the author has called "new queer children's literature." The author uses this term instead because they want to differentiate the genre from typical gay and lesbian literature that typically only represents cis-gendered queers. This journal was written by Jennifer Miller and was published in 2018. Jennifer Miller has a PhD in cultural studies and a graduate certificate in gender studies from George Mason University, a MA in literary and cultural studies from Carnegie Mellon University, and BAs in English literature and women's and gender studies from Montclair State University. She is a cultural theorist who focuses on gender, sexuality, children/childhood, subcultures, and digital culture.
Thoreson, Ryan. "From Child Protection to Children's Rights: Rethinking Homosexual Propaganda Bans in Human Rights Law." The Yale Law Journal, vol. 124, no. 4, The Yale Law Journal Company, Inc, 2015, pp. 1327–44. https://csu-un.primo.exlibrisgroup.com/permalink/01CALS_UNO/179fbeq/cdi_gale_incontextgauss_IOV_A401904867
This source explains the occurrence of restriction of LGBTQ+ 'propaganda' in various countries such as Russia, The United Kingdom, Ireland, and more. In Russia, Putin decided to restrict any LGBTQ+ 'propaganda' because he felt it was harmful for children to consume media of this sort. However, when you make such a bold statement/claim, you must provide evidence to support your belief. This was not the case in many court cases that occurred in Russia in response to this restriction. Many civilians got fined for participating in creating or encouraging LGBTQ+ media. For example, Fedotova v. Russian Federation is an example of Russia's lack of genuine concern for children. Fedotova was convicted by a court in Russia for posting posters that read, "Homosexuality is normal" and "I am proud of my homosexuality" near a secondary school. Once this was brought up in court, it was made apparent that the court failed to provide actual evidence that homosexuality, and the expression of it, would negatively impact youth. And without proof that the restriction was necessary as a means to protect children, it was determined that there was a lack of an acceptable assessment of any relevant facts. The article I chose is a scholarly article and was written by Ryan Thoreson who is a researcher in the LGBT rights program at Human Rights Watch. He also holds a law degree from Yale Law School, a Doctorate in Anthropology from the University of Oxford, and a bachelor's degree in government and the studies of women, gender, and sexuality from Harvard University. This article is also from 2015 which makes this very relevant in terms of a scholarly article. Since this information is from the Yale Law Journal, everything in the article is very fact-based.
Whitley-Berry, Victoria, "After Decades In The Background, Queer Character Step To The  Front In Kids' Media." NPR, 30 June 2021, https://www.npr.org/2021/06/30/1011310695/after-decades-in-the-background-queer-characters-step-to-the-front-in-kids-media
This article focuses on how queer representation in children's media has evolved over time. In the article, the author mentions their experience watching queer shows growing up and it helps me understand how significant LGBTQ representation has evolved. Whitley-Berry has a Bachelor of Arts degree in journalism and has written other work to promote awareness for relevant issues.  The author has observed the growth in queer representation in children's media. NPR is a media organization that was created to inform the public. This article will help me show queer representation in shows for children and how shows have become more inclusive over time. I have observed that not everyone has grown up with the same amount of queer representation.