Motivational Story for English Learners – Wondia Mireille Yeo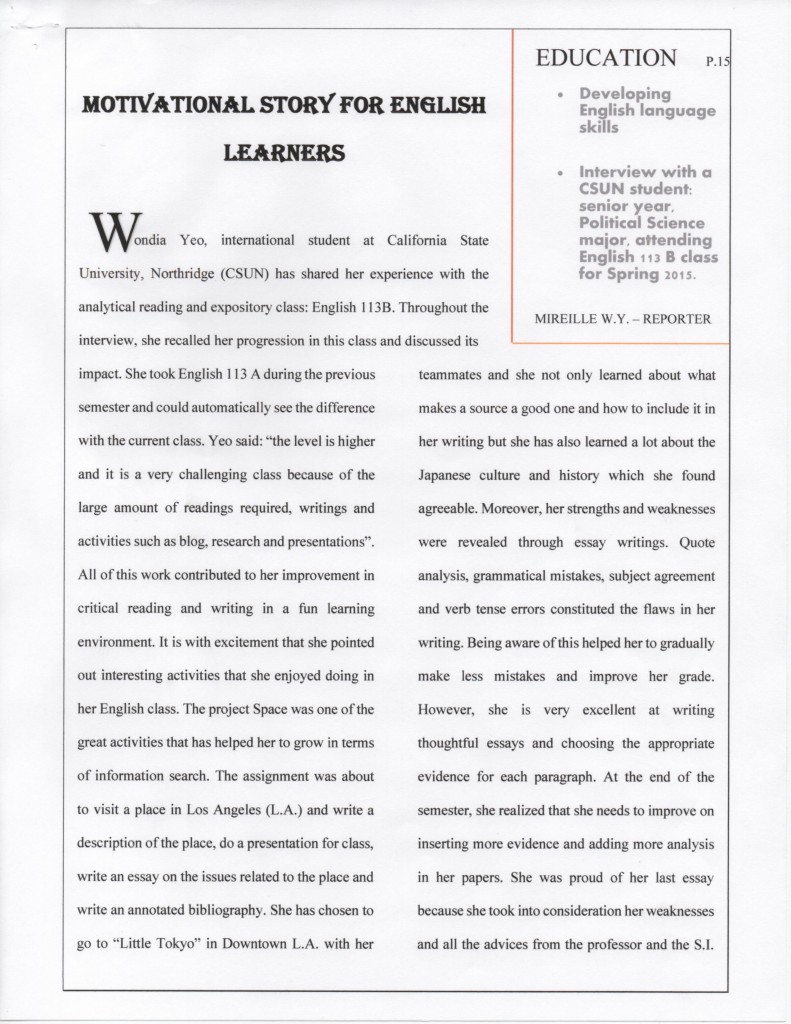 Here, you will find a creative take on the portfolio reflective essay each CSUN first-year writer must create. This author frames this reflection as a newsletter written in the third person as a means to convey the compelling story of her journey as an international student in English 113B. While the form of this essay draws the reader in, the content is what keeps the reader going, and it is what makes this piece an excellent example of the portfolio reflective essay.
To read the full reflective essay, click here.