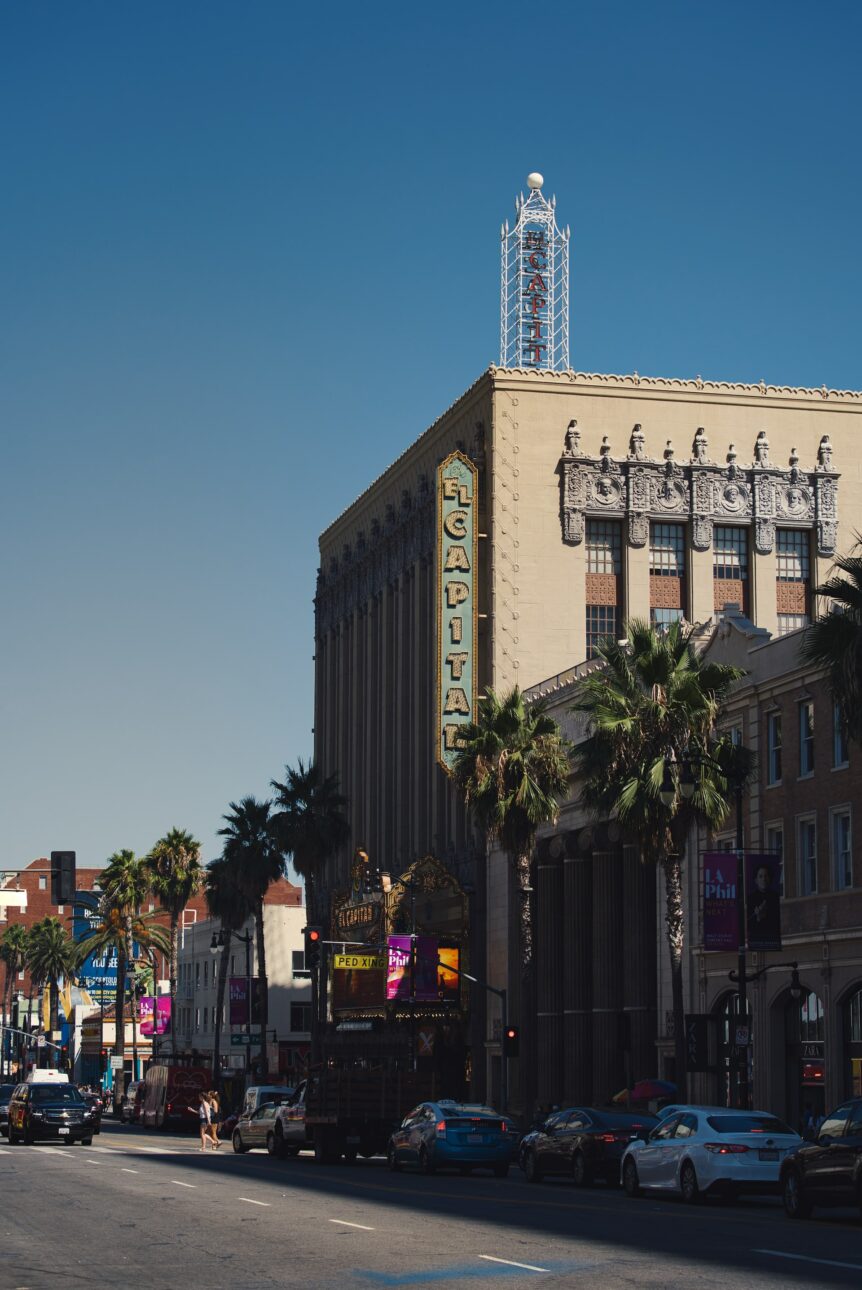 Harshvardhan S Bola, "A Trip Down Hollywood Boulevard"
Your journey begins at Vermont and Hollywood, the easternmost corner of the East Hollywood community.
Adjacent to Los Feliz, East Hollywood is a neighborhood desperately caught in a war of worlds
between the emerging hipster culture around the Silver Lake, Echo Park, and Los Feliz
neighborhoods, and the long-existing Thai, Armenian, and Central American immigrant
communities which have settled in the area building their communities and businesses extending
past Western Boulevard up to the 101. Slowly, many of the old abandoned buildings have turned into coffee shops. This war is made evident with the closing of the neighborhood's Food 4 Less and the opening of the Foot Locker just one block over.
Moving past the 101 westward is a gradual change into a new world. The homeless
encampments don't disappear, however. The blue-colored tents sometimes covered with flags
and a bike leaned somewhere against the tent are as synonymous with Hollywood as the pink,
stained stars which align the street. As you venture past Vine street, the greasy aroma which
permeates the street from the local food trucks blends with the smoggy air produced by the
combustion of car engines and the buildings which allow minimal room for it to escape.
Once you reach Highland and Hollywood, you are graced with the view of a Times Square lined with palm trees instead of skyscrapers. It's on this corner you can see the core elements of the city; foreigners in awe of what opportunities may be available in this paradise, Americans looking to build a new life through their art and music every 10 feet you walk, native Angelenos fed up with the traffic and onslaught of people just trying to get back home from their 9-5 shift, and the people which America has allowed to fall between the cracks of oppression and negligence resulting in their homeless state.
Finally, moving past La Brea westward, you come across one of Hollywood's many residential neighborhoods. Donned with hills, palm trees, and the iconic white and blue street
signs, this neighborhood is about exactly what you'd expect from a Hollywood neighborhood.
Hikers, commuters, gardeners, and local residents parade the blocks of this neighborhood all the
way west towards Laurel Canyon Boulevard, reminding you that this isn't just a movie scene;
people live here, too.